Pinpoint Traveler
(ピンポイント・トラベラー株式会社)
☆☆☆☆☆

0 customer reviews | 0 answer question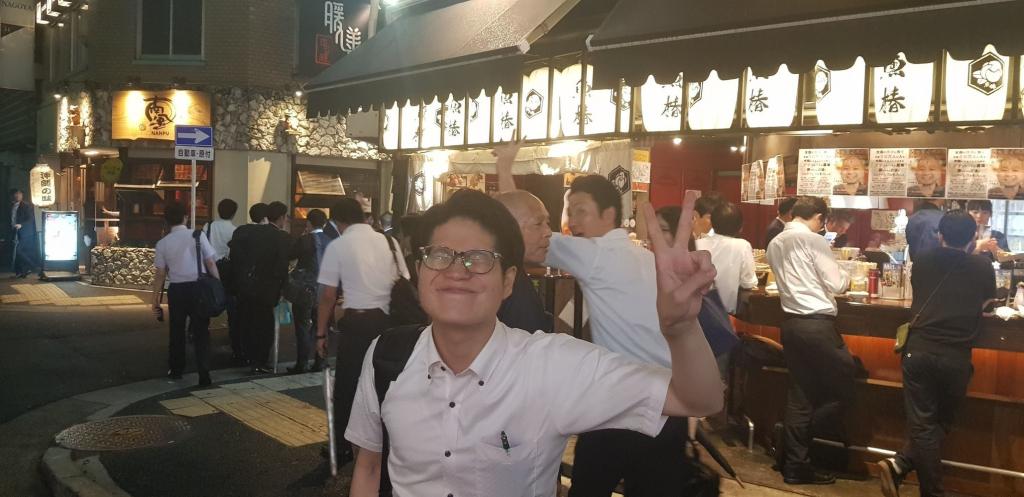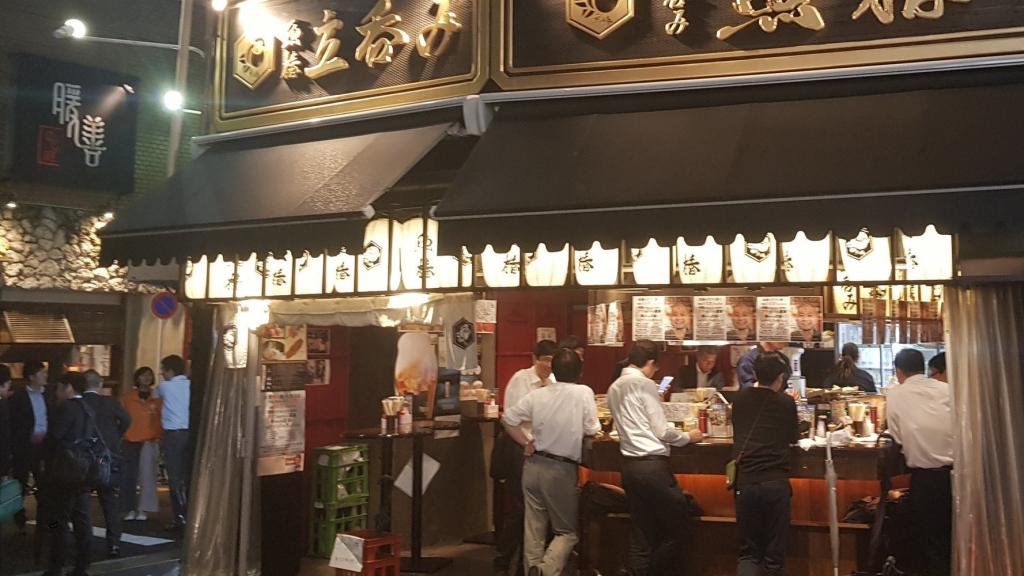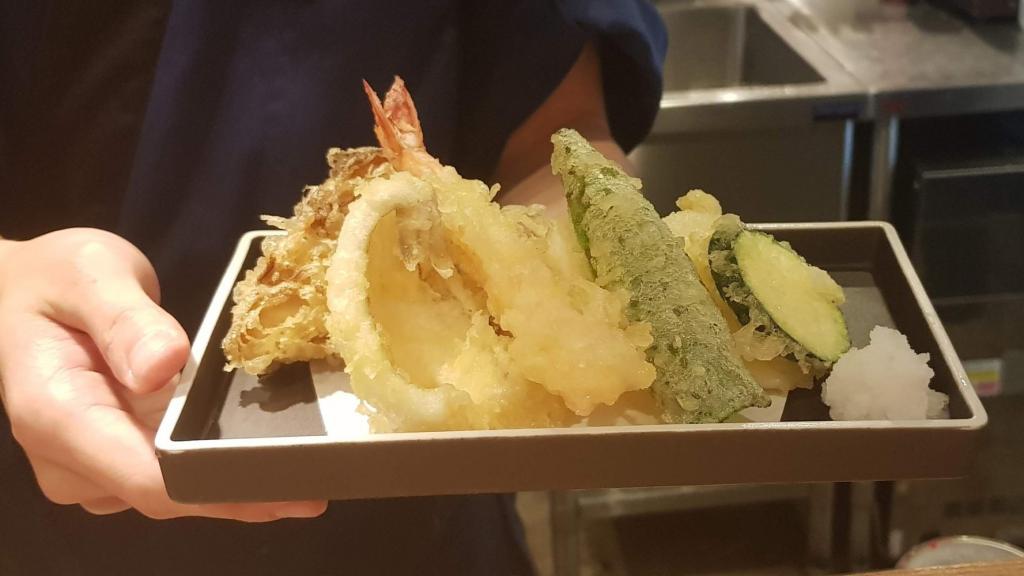 Nagoya at Night - Take a Deep Dive with the Locals!
Nagoya at Night - Take a Deep Dive with the Locals!
Welcome to Nagoya! While others may have skipped over Nagoya for the bright green tourist pastures of Tokyo or Kyoto, by choice or circumstance, you, brave soul, have found yourself with time to frolic in Nagoya. Being the third largest urban area in Japan, it's got to be a fun place to hang out... right? Sadly, many of Nagoya's gems are hidden to the untrained eye. Don't worry: We've got you covered. Come to see *our* Nagoya at night, where locals and visitors can mingle, and good foods are in great supply.

You'll start your evening at a local park in the middle of the business district, just as many are getting off work. Soon you'll be enjoying a drink in the midst those very same worker bees. And food too. Of course, there's going to be lots of food, and it will be spread out over three different standing bar, or "tachinomi" restaurants, with sights galore, interspersed.

Local walk. Three restaurants. Major cultural insight. Come along and dive deep.

After the auto confirmation mail,we will resend E-Mail to yuo regarding of fixing tha start time ando activity details.
Fee
Adult  : ¥11,000 per person(IN TAX)
Child  : ¥11,000 per person(IN TAX)
※Child fee applicable age:Under 13 years old can not participate
Inclusion
・Beverages (3 drinks total, either alcoholic or non-alcoholic)
・Dinner
What to bring
Just yourself
Itinerary
Your romp begins at 6:30pm with a parkside orientation by your native English (or honestly equivalent) speaking guide, but you'll soon enough find yourself underground, strolling about the warren of tiny eateries that cater to businessmen (and a very few businesswomen -- it's just the way it is). You'll enjoy your first included beverage for the night (alcoholic or non-alcoholic), some Japanese style pub grub, and then after a bit we'll be on our way. People don't generally stay at these kind of restaurants much more than half an hour anyway.

Some fortification under your belt, you'll be ready for a bit of a stroll around the Fushimi neighborhood. We'll talk about all the various forms of nightlife in the area, and then soon enough be stopping at standing bar #2 for some fish, grilled skewers, or other delicious vittles. Different seasons bring different pleasures to the pallet, and we'll work on keeping things tuned just right.

A little stroll -- with some cultural discussion and interesting sights along the way -- will drop us in the traditional seafood market area. The market stalls aren't open at night, but it's atmospheric nonetheless. Naturally, there's also good food waiting for us at the third food and drink stop. Perhaps a little miso oden for you?

Bellies lined and spirits high, we'll wrap up the tour in the Nagoya Station area, but not before going up the landmark Midland Square for a sweeping look at the twinkling city below. Who knew that a night in Nagoya could be so much fun for a visitor?
Meeting place
Shimozono Park, 1 Chome-12 Nishiki, Naka Ward, Nagoya, Aichi Prefecture, Japan

Method of payment
Immediate credit card payment(VISA / Master)
Cancellation policy
Cancellation By You:
The lead name on the booking must give notice to cancel the tour in writing or mail at our office and we shall refund the tour cost after deduction cancellation charges as under.

Full refund up to 1 week (168 hours) before departure
50% when less than 1 week prior to departure but more than 48 hours
no refund at all with <48 hours notice or for no shows.


Changes Made By Us Before Travel:
We reserve the rights to do any change in your Tour program due to unexpected conditions. If you do not want to accept a significant change, which we will tell you about before you depart, we will (if we are able to do so) offer you an alternative tour of equivalent or closely similar standard and price at no extra cost, or a less expensive tour, in which case we will refund the difference in price. If you do not wish to take the alternative we offer you, you can choose a different tour offered for sale by us and pay, or receive a refund of, any price difference. Or, if you prefer, you can cancel your tour and receive a full refund.


Circumstances Beyond Our Control:
We cannot pay any compensation, reimburse expenses, or cover losses for any amount or otherwise accept responsibility, if as a result of circumstances beyond our control, we have to change your tour after booking, or we, cannot supply your tour, as we had agreed, or you suffer any loss or damage of any description. When we refer to circumstances beyond our control, we mean any event that we could not foresee or avoid, even after taking all reasonable care. Such circumstances will usually include, but are not limited to, war, threat of war, airport closures, epidemic, natural or nuclear disaster, terrorist activity, civil unrest, industrial dispute, bad weather.

Your Responsibility:
We want all our customers to have an enjoyable, carefree holiday. But you must remember that you are responsible for your actions and the effect they may have on others. If we, or another person in authority, believe your actions could upset, annoy or disturb other customers or our own staff, or put them in any risk or danger, or damage property or you are unfit to travel, we may end your tour and terminate your contract. You and your travelling party will be prevented from using your booked accommodation, transport, and any other Travel Arrangements forming part of your booking and we will not be liable for any refund, compensation or any other costs you have to pay. Alternatively at our discretion, you may be permitted to continue with your tour but may have additional terms of carriage imposed upon you.

In addition to the above and the effect your actions may have on others, you must particularly also bear in mind that you are responsible for your safety, and that you are responsible for the condition of the property you occupy. We are not responsible for any accidents which occur in or around irresponsible behavior or for any accidents which occur anywhere on properties because of glass, china or the like which you have broken and/or have left in a way in which injury can result.

We expect that you will enjoy your holiday with us. We appreciate that you may well drink alcohol as part of your enjoyment. You must, however, do so responsibly and we will have no liability to you for any injury, loss or damage you suffer as a result of your judgment being impaired wholly or partly by alcohol.

We will hold you and the members of your travelling party jointly and individually liable for any damage to the accommodation, furniture, apparatus or other materials located within the accommodation, together with any legal costs we incur in pursuing a claim. It is your duty to report any breakages, defects or damage to an appropriate person immediately.

If your behavior or the behavior of any members of your travelling party causes any diverted we and/or the carrier will hold you and those members jointly and individually liable for all costs incurred as a result of that diversion. We cannot accept liability for the behavior of others in your accommodation, or for any facilities/services withdrawn as a result of their action.
Availability
Number : Number of vacant
× : Closed
In case of last-minute reservation, even if confirm is displayed on the system, participation may be refused on the day of the activity.