Pinpoint Traveler
(ピンポイント・トラベラー株式会社)
☆☆☆☆☆

0 customer reviews | 0 answer question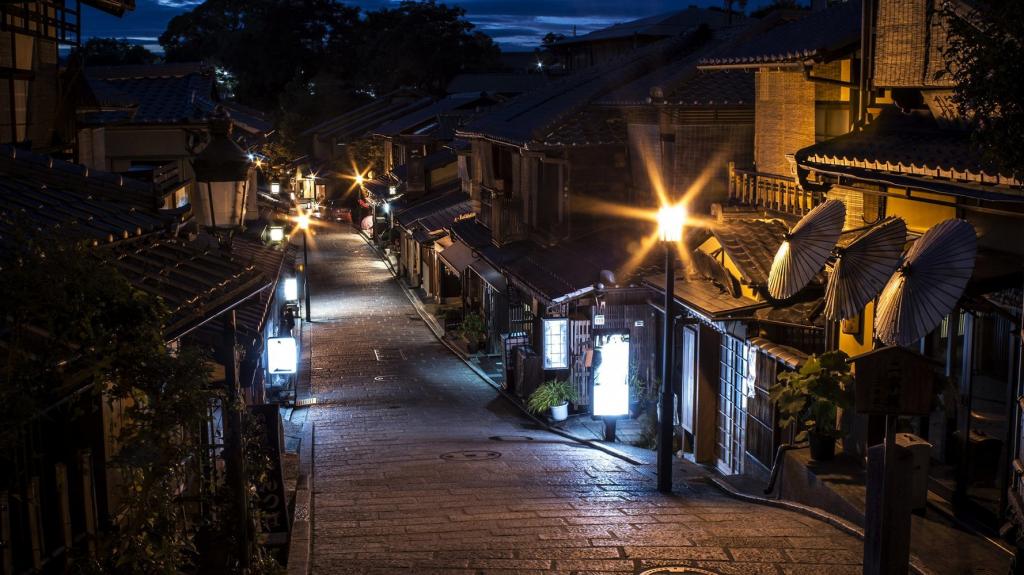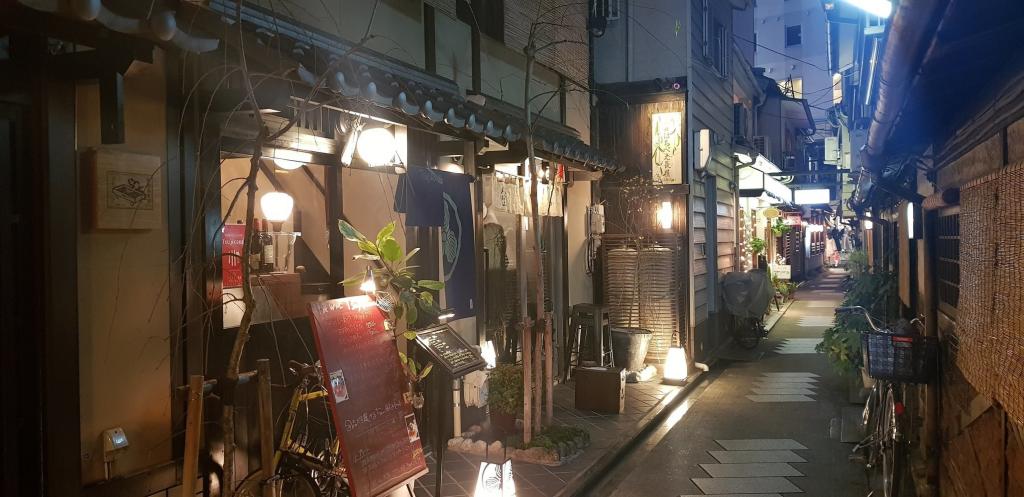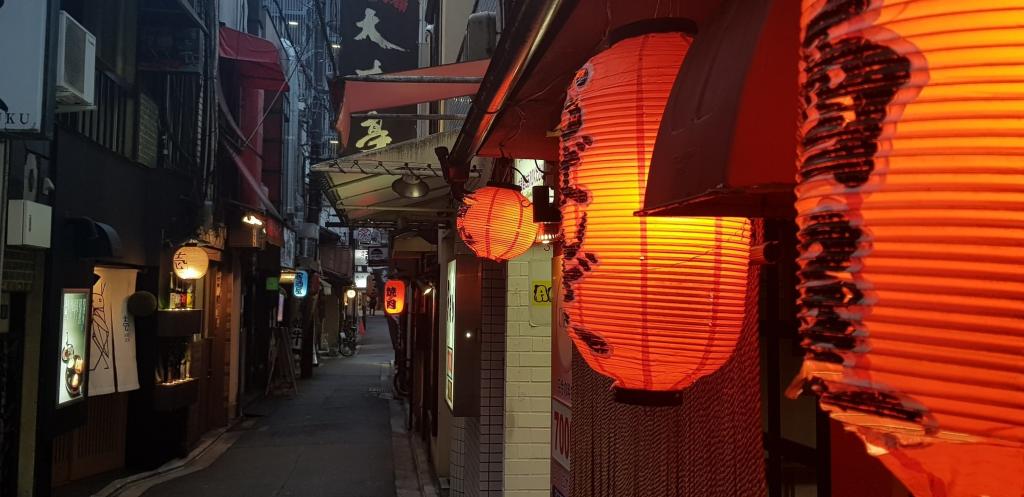 Nighttime, All-Inclusive Local Eats and Streets in Old Kyoto
Kyoto Night Food Tour
You and no more than five others will explore the local foods and entertainment districts of Kyoto on a not-so-standard, all-inclusive walking and eating nighttime tour! You'll mingle with locals, eat regional specialties at two different standing bar/restaurants, and be given a visual feast of a primer on the various nightlife scenes in Kyoto, from geiko (a.k.a. "geisha") on down. With a native or equivalent English speaking guide at your side, you'll get a clear understanding of what the area is all about. And with some great food and a couple of (included) drinks in you, the merriment will be all the more!

After the auto confirmation mail,we will resend E-Mail to yuo regarding of fixing tha start time ando activity details.

Fee
Adult  : ¥10,700 per person(IN TAX)
Child  : ¥10,700 per person(IN TAX)
※Child fee applicable age:Under 13 years old can not participate
Inclusion
・Dinner
・Two Alcoholic or Non-Alcoholic Beverages (one in each restaurant)
・Gratuities (there's no tipping in Japan, and don't let anyone tell you differently)
What to bring
Just yourself
Itinerary
・6:30pm You've done the daytime temples, gardens, and academic thing, had a bit of rest, and are now ready to set about seeing what the night has to offer. We'll meet at Gion Shijo Station, then start with an educational walk through the justifiably famous Gion district, which is located on the east side of the Kamogawa River. Learn about the geiko (and why we don't call them "geisha" in Kyoto), as well as the places that make this district so special. You'll also regaled with insight and info about how the art of evening entertainment has evolved into the hostess clubs of today. (Rest assured this tour is suitable for teenagers and higher.)
↓
・7:30pm Your hour-long anthropological adventure has left you ready for some food and drink, and we know just the place. You'll get to try a few different regionally representative dishes and a beer -- or perhaps you'd like a shochu or some sake instead? Various dietary restrictions, tastes, and bravery levels will be happily accommodated.
↓
・8:15pm Take a stroll through both youthful and classic restaurant and entertainment districts on the west side of the Kamogawa River, including Ponto-cho, Kiyamachi, and the Kawaramachi St. area. The old narrow streets along Pontocho will allow you to see how much the people of Kyoto value and protect tradition, while the younger areas a couple streets away will show you how eager Kyoto people are to also firmly live in the present.
↓
・9pm No night is complete with just one restaurant stop, so we'll visit another thoroughly vetted and often enjoyed spot. There will be more tasty vittles for your culinary consideration, and of course another drink in accompaniment.
↓
・9:30pm The end of the evening has come, but hopefully you've been able to garner a lasting understanding and appreciation of Kyoto's various foods, nightlife, and vibe.
Meeting place
Gion-Shijo Station
Method of payment
Immediate credit card payment(VISA / Master)
Cancellation policy
The lead name on the booking must give notice to cancel the tour in writing or mail at our office and we shall refund the tour cost after deduction cancellation charges as under.

Full refund up to 1 week (168 hours) before departure
50% when less than 1 week prior to departure but more than 48 hours
no refund at all with <48 hours notice or for no shows.


Changes Made By Us Before Travel:
We reserve the rights to do any change in your Tour program due to unexpected conditions. If you do not want to accept a significant change, which we will tell you about before you depart, we will (if we are able to do so) offer you an alternative tour of equivalent or closely similar standard and price at no extra cost, or a less expensive tour, in which case we will refund the difference in price. If you do not wish to take the alternative we offer you, you can choose a different tour offered for sale by us and pay, or receive a refund of, any price difference. Or, if you prefer, you can cancel your tour and receive a full refund.


Circumstances Beyond Our Control:
We cannot pay any compensation, reimburse expenses, or cover losses for any amount or otherwise accept responsibility, if as a result of circumstances beyond our control, we have to change your tour after booking, or we, cannot supply your tour, as we had agreed, or you suffer any loss or damage of any description. When we refer to circumstances beyond our control, we mean any event that we could not foresee or avoid, even after taking all reasonable care. Such circumstances will usually include, but are not limited to, war, threat of war, airport closures, epidemic, natural or nuclear disaster, terrorist activity, civil unrest, industrial dispute, bad weather.

Your Responsibility:
We want all our customers to have an enjoyable, carefree holiday. But you must remember that you are responsible for your actions and the effect they may have on others. If we, or another person in authority, believe your actions could upset, annoy or disturb other customers or our own staff, or put them in any risk or danger, or damage property or you are unfit to travel, we may end your tour and terminate your contract. You and your travelling party will be prevented from using your booked accommodation, transport, and any other Travel Arrangements forming part of your booking and we will not be liable for any refund, compensation or any other costs you have to pay. Alternatively at our discretion, you may be permitted to continue with your tour but may have additional terms of carriage imposed upon you.

In addition to the above and the effect your actions may have on others, you must particularly also bear in mind that you are responsible for your safety, and that you are responsible for the condition of the property you occupy. We are not responsible for any accidents which occur in or around irresponsible behavior or for any accidents which occur anywhere on properties because of glass, china or the like which you have broken and/or have left in a way in which injury can result.

We expect that you will enjoy your holiday with us. We appreciate that you may well drink alcohol as part of your enjoyment. You must, however, do so responsibly and we will have no liability to you for any injury, loss or damage you suffer as a result of your judgment being impaired wholly or partly by alcohol.

We will hold you and the members of your travelling party jointly and individually liable for any damage to the accommodation, furniture, apparatus or other materials located within the accommodation, together with any legal costs we incur in pursuing a claim. It is your duty to report any breakages, defects or damage to an appropriate person immediately.

If your behavior or the behavior of any members of your travelling party causes any diverted we and/or the carrier will hold you and those members jointly and individually liable for all costs incurred as a result of that diversion. We cannot accept liability for the behavior of others in your accommodation, or for any facilities/services withdrawn as a result of their action.
Availability
Number : Number of vacant
× : Closed
In case of last-minute reservation, even if confirm is displayed on the system, participation may be refused on the day of the activity.