Pinpoint Traveler
(ピンポイント・トラベラー株式会社)
☆☆☆☆☆

0 customer reviews | 0 answer question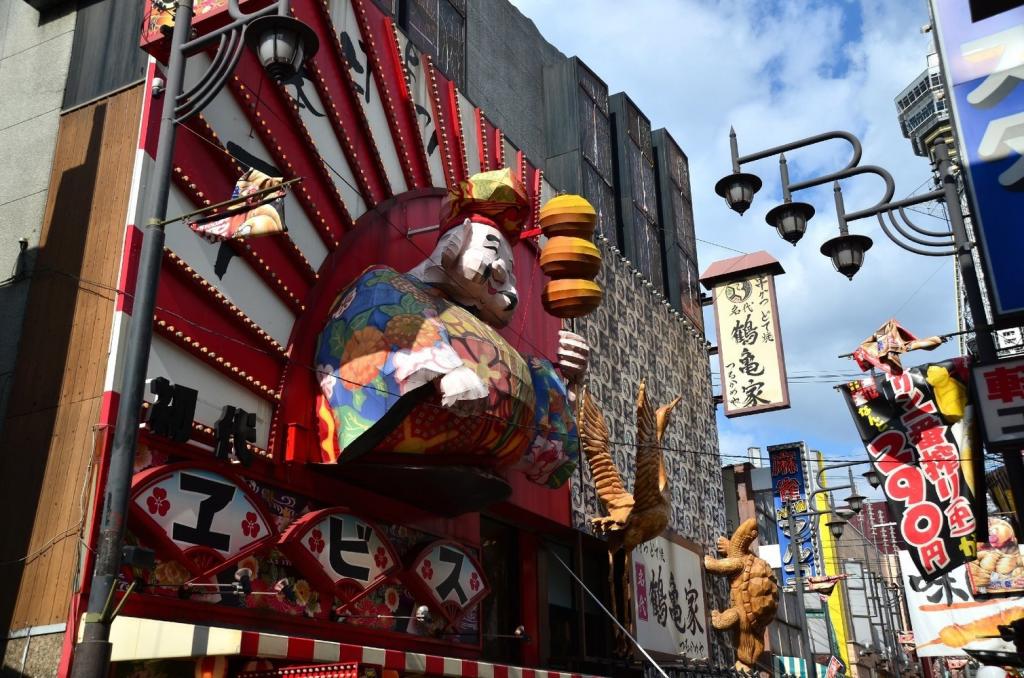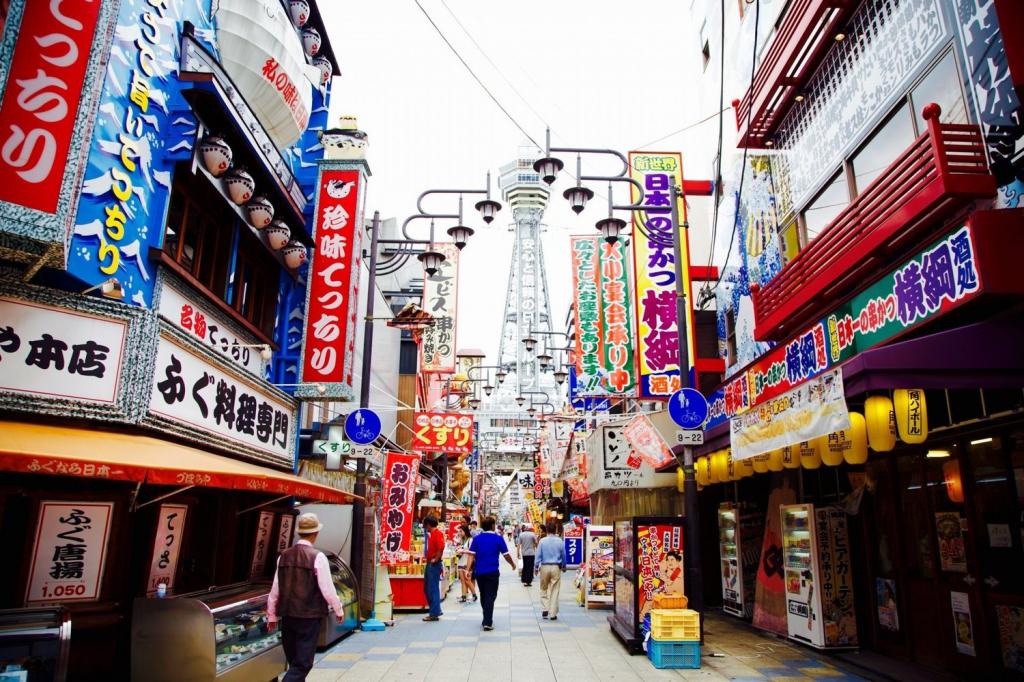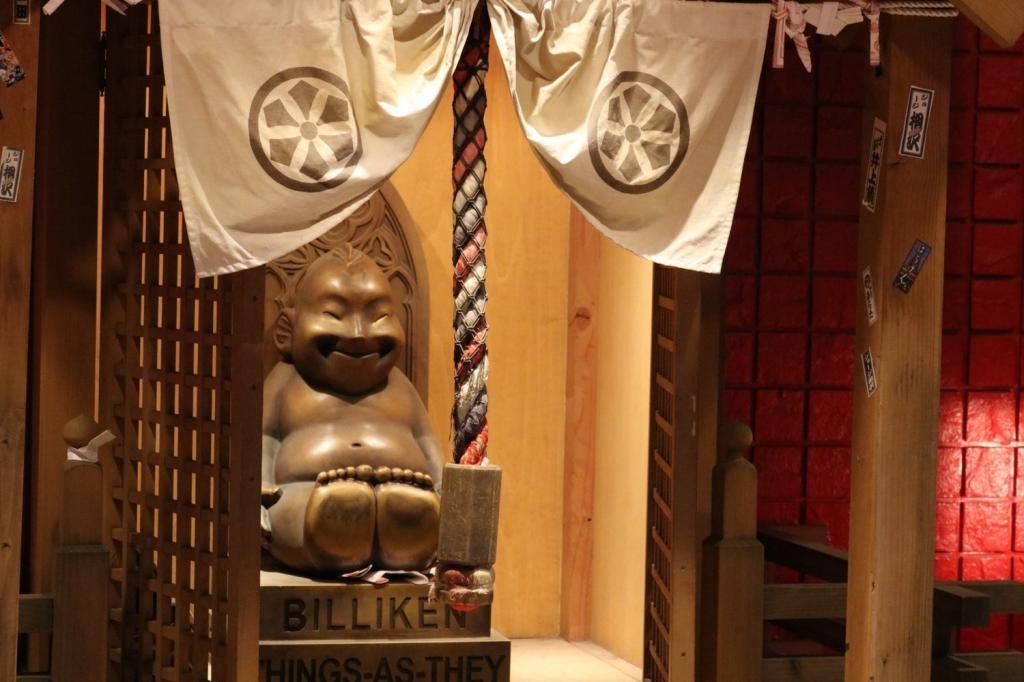 Half-Day Osaka Off-The-Beaten Track Walking Tour
Half-Day Osaka Off-The-Beaten Track Walking Tour
Come experience both the excitement of Osaka's top spots and the interesting allure of the more hidden gems scattered about the city. Osaka Castle and the Namba/Dotonbori areas are our must-sees, but you'll also visit and learn about interesting old neighborhoods. We'll also go high for some views, and low for some interesting marketplaces. A native or near-native English (or other selected language) guide will not only show you five parts of the great city visited over the course of this four hour walking tour, but also pepper the time with interesting commentary and relevant cultural discussion.

After the auto confirmation mail,we will resend E-Mail to yuo regarding of fixing tha start time ando activity details.
Fee
Adult  : ¥4,900 per person(IN TAX)
Child  : ¥4,900 per person(IN TAX)
※Child fee applicable age:
Inclusion
Friendly guide who speaks your language.

What to bring
We walk plenty, so please do wear comfortable shoes.
Itinerary
Be it our morning or afternoon tour, we've got a plan in place to optimally cover some important ground:

(8:30am or 1:30pm) From our starting point at Tanimachi 4-Chome Station (where the green and purple subway lines intersect), it is a short walk to Osaka Castle Park. After a harmless and breeze discussion about Osaka history (no oppressive fact recitals!), we start making our way to the top of the center of the compound in order to view both the Castle and city beyond. Along the way will be not only intriguing architecture, but also a healthy dose of parkland too.
↓
(9:30am or 2:30pm) It's time to leave the castle and head to to Osaka's famous Koreatown, Tsuruhashi. This is a vibrant slice of old Japan, with Korean shops both foodie and otherwise, all contained withing a surprisingly atmospheric warren of narrow, pedestrian-only streets. Spirited shopkeepers, tempting foods, and unintentionally retro vibe, your visit is sure to be a memorable one.
↓
(10:30am or 3:30pm) After hopping on the subway, it doesn't take us long to reach Tennoji, the home of Japan's tallest building (but not tallest tower), a completely modern shopping district that contrasts well with our visit to Koreatown, and of course lots and lots of locals doing their thing in this very non-touristy area. We also take the opportunity here to go up the tower to a point high enough to get a great view of Osaka spreading out below. From here, either a short subway ride of a 10-minute stroll through another lovely green oasis brings us to Shin-Sekai. Here, back in the 1920s and into the 1930s, was once a rip-roaring, Luna Park-style entertainment district, but it's popularity waned, and then the war came. It rose again after the war, sunk a bit more, but now it has risen from the ashes into a spectacle with new flash and still a hefty dollop of that old sass. Gawk all you like -- the natives don't bat an eyelash.
↓
(Noon or 5:00pm) After a final, quick subway ride, we arrive at Shinsaibashi -- ground zero for most entertainment seeking visitors and locals alike, with hordes of people and stimulating sights every which way. We cover the main vantage points -- including the famous "running man" signage of Dotonbori -- but also hit the side streets, where the vibe is quieter but no less intriguing. Depending on time, we may stroll a bit more around Namba. Regardless, your guide will be happy to give you tips for transit, eating, or further exploration on your own.

Come join a tour that is neither a chore nor a bore, and is certainly not confined to the tourist trail. We cover history and culture, but also keep things fun and light. Lots to see, and tedium-free, so sign up today!
Meeting place
Tanimachi 4-chome Station
Method of payment
Immediate credit card payment(VISA / Master)
Cancellation policy
Cancellation By You:
The lead name on the booking must give notice to cancel the tour in writing or mail at our office and we shall refund the tour cost after deduction cancellation charges as under.

Full refund up to 1 week (168 hours) before departure
50% when less than 1 week prior to departure but more than 48 hours
no refund at all with <48 hours notice or for no shows.


Changes Made By Us Before Travel:
We reserve the rights to do any change in your Tour program due to unexpected conditions. If you do not want to accept a significant change, which we will tell you about before you depart, we will (if we are able to do so) offer you an alternative tour of equivalent or closely similar standard and price at no extra cost, or a less expensive tour, in which case we will refund the difference in price. If you do not wish to take the alternative we offer you, you can choose a different tour offered for sale by us and pay, or receive a refund of, any price difference. Or, if you prefer, you can cancel your tour and receive a full refund.


Circumstances Beyond Our Control:
We cannot pay any compensation, reimburse expenses, or cover losses for any amount or otherwise accept responsibility, if as a result of circumstances beyond our control, we have to change your tour after booking, or we, cannot supply your tour, as we had agreed, or you suffer any loss or damage of any description. When we refer to circumstances beyond our control, we mean any event that we could not foresee or avoid, even after taking all reasonable care. Such circumstances will usually include, but are not limited to, war, threat of war, airport closures, epidemic, natural or nuclear disaster, terrorist activity, civil unrest, industrial dispute, bad weather.

Your Responsibility:
We want all our customers to have an enjoyable, carefree holiday. But you must remember that you are responsible for your actions and the effect they may have on others. If we, or another person in authority, believe your actions could upset, annoy or disturb other customers or our own staff, or put them in any risk or danger, or damage property or you are unfit to travel, we may end your tour and terminate your contract. You and your travelling party will be prevented from using your booked accommodation, transport, and any other Travel Arrangements forming part of your booking and we will not be liable for any refund, compensation or any other costs you have to pay. Alternatively at our discretion, you may be permitted to continue with your tour but may have additional terms of carriage imposed upon you.

In addition to the above and the effect your actions may have on others, you must particularly also bear in mind that you are responsible for your safety, and that you are responsible for the condition of the property you occupy. We are not responsible for any accidents which occur in or around irresponsible behavior or for any accidents which occur anywhere on properties because of glass, china or the like which you have broken and/or have left in a way in which injury can result.

We expect that you will enjoy your holiday with us. We appreciate that you may well drink alcohol as part of your enjoyment. You must, however, do so responsibly and we will have no liability to you for any injury, loss or damage you suffer as a result of your judgment being impaired wholly or partly by alcohol.

We will hold you and the members of your travelling party jointly and individually liable for any damage to the accommodation, furniture, apparatus or other materials located within the accommodation, together with any legal costs we incur in pursuing a claim. It is your duty to report any breakages, defects or damage to an appropriate person immediately.

If your behavior or the behavior of any members of your travelling party causes any diverted we and/or the carrier will hold you and those members jointly and individually liable for all costs incurred as a result of that diversion. We cannot accept liability for the behavior of others in your accommodation, or for any facilities/services withdrawn as a result of their action.
Availability
Number : Number of vacant
× : Closed
In case of last-minute reservation, even if confirm is displayed on the system, participation may be refused on the day of the activity.