Goldleaf foil arts "Gomei"
(五明金箔工芸)
☆☆☆☆☆

0 customer reviews | 0 answer question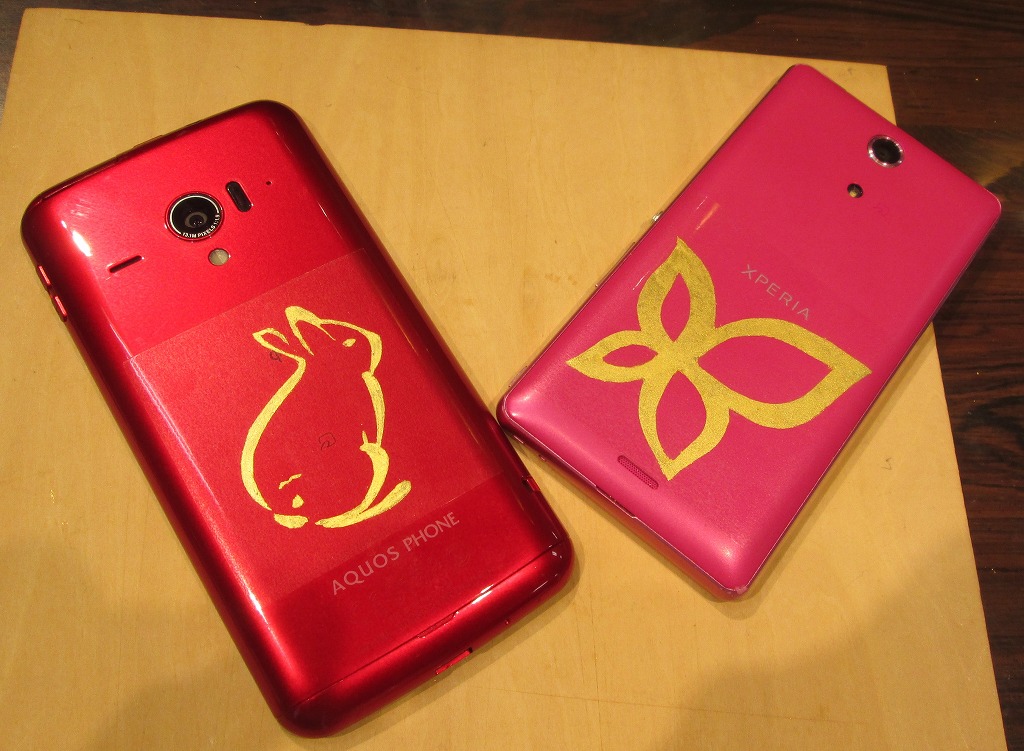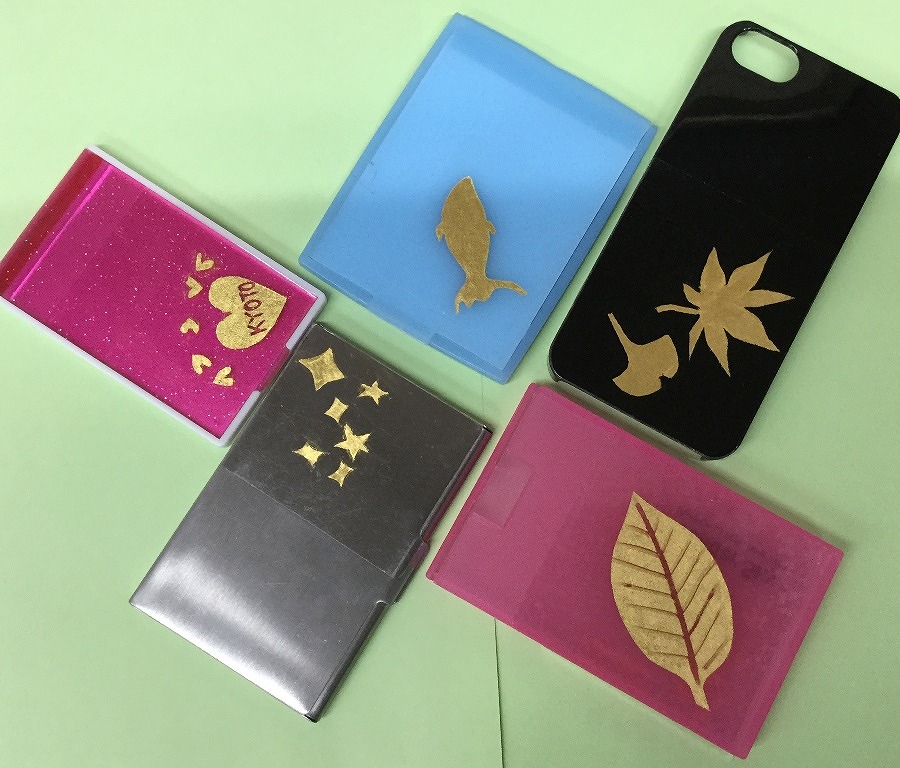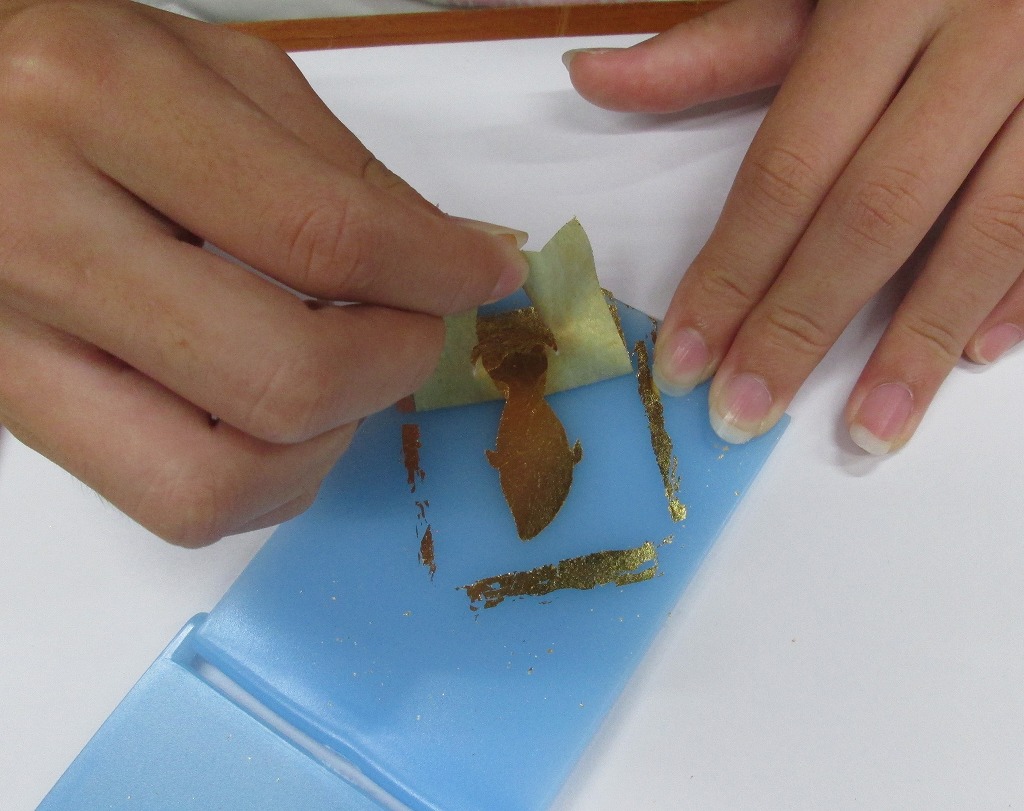 Gold foil handicraft experience (Simple course)【13:00】【14:00】【15:00】
You can experience real handmade gold foil only by GOMEI original!
What a experience to create your own personal piece of art using the world's thinnest and finest gold foils!
In particular, only GOMEI can experience real handmade gold foil craft with the same tools as craftsmen.
Touching the glittering gold foil is very popular for overseas visitors.
Fee
Adult  : ¥1,500 per person(IN TAX)
Child  : ¥1,500 per person(IN TAX)
※Child fee applicable age:
What to bring
Pattern paper
Itinerary
* This course allows you use gold foil to gild your own product that you bring with you.
* There are many things you can bring, such as smartphone cases or mirrors.
* It is real experience learn from the traditional craftsmen directly.

1. First draw a design you would like to place onto your product on a square pattern paper 4cm x 4cm. Then cut out the pattern aiming to the masking tape on the bottom, peeling off the masking tape neatly afterwards.
2. The staff will then cover the surface with glue, and plate the gold foil onto it. Afterwards, the staff will dust it and neatly peel off the tape.
3. If there are parts of the gold foil you want to fix, you will be able to take your time and fix it with our original correction stick.
4. Finally, you will stick a slightly larger protective seal over the gold-gilded part and it is done!

Please note: You cannot bring products without a protective seal that have uneven or rough surface.
This is just an experience, not a classroom.

Meeting place
Gomei kinpaku kougei Kyoto
8 minutes walk north from JR Kyoto station
Attn: Please paste this word into your Google map: Gomei Kinpaku Kougei
Method of payment
Cash on site,Credit card on site(),Immediate credit card payment(VISA / Master)
Cancellation policy
On the day 100%
Availability
Number : Number of vacant
× : Closed
In case of last-minute reservation, even if confirm is displayed on the system, participation may be refused on the day of the activity.